Linux shared hosting plan is the most popular hosting plan in the current times. While being the most affordable, it is also suitable for the requirements of most websites. The choices are going to be endless for Shared Linux Hosting plans as well. Numerous web hosts world offer their services for hosting your website, business, or personal. They create Linux Shared hosting India plans that make unlimited disk space and bandwidth available.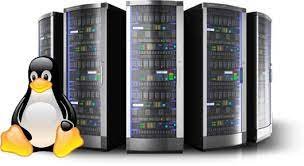 A webmaster, in particular when he is new or inexperienced, will be inclined to go for the lowest-priced hosting that he comes across. This should be okay, but certain problems can arise with this methodology. They include downtimes, poor loading times, and overall poor performance.
There are cases wherein the lowest priced cheap Linux Shared hosting plan is unreliable. The tech support levels will be poor as well. This happens with hosting plans in general. When you come across something that is too good to be true, it implies that the web host is using cheap hardware. An excessive number of accounts have overloaded their servers. This is an attempt to bring in some additional money. Therefore, taking the services of a well-established company delivers rich outcomes for finding the best Linux shared hosting.


A webmaster should keep a range of factors in mind when choosing the right Linux Shared hosting plans. This is not easy, and even experienced webmasters occasionally find the matters to be complex.
Let us now take a closer look at what shared hosting is:
Shared hosting is what the name suggests. On a single server, there are multiple hosting accounts. In some cases, they share the IP address as well. There are, however, some cases wherein a dedicated IP address will be available for an additional fee.
The common feature of Linux shared hosting plans will be that they make a specific set of features available along with limited resources.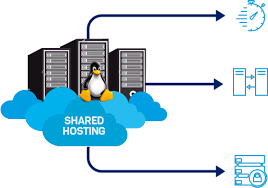 For a webmaster, it becomes essential to know what features are required for his site, and what the resource consumption is going to be like. In case a webmaster is unsure, then it is absolutely okay to start out with a more limited plan. He can upgrade at a later point in time after his site begins to grow and gets more traffic.
It is then important to make sure that the chosen plan makes those features available that your site requires. A few of the important features for a webmaster's consideration are bandwidth, disk space, the number of hosted domains, versions of Perl, MySQL, and PHP, and the number of parked domains and subdomains.
A webmaster has to consider if he is going to require a dedicated IP address. He may want to create numerous email addresses or may want to allow many IP addresses. Linux Cpanel hosting is a useful option for a webmaster's disposal in such circumstances. A webmaster may also require PostgreSQL or MySQL databases. If such be the case, then, how many are required?
Typically, shared hosting plans are going to have some limitations and specifications. When you just start your website and are unsure of the requirements, then these details are not a matter for too much botheration. Upgradation at a later point in time is always an option available at a webmaster's disposal.
What is the Right Time to Upgrade the Shared Linux Hosting Plan?

The right time to upgrade a Linux shared hosting plan is often easy to identify. When the traffic increases and the site grows, then the possibility looms large that the site is going to require more resources at some point of time in the future.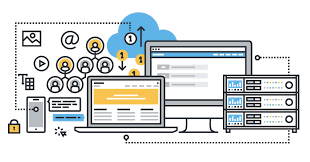 However, most hosting providers will find it difficult to figure out such matters unless a business owner starts experiencing problems with his website. This is one of the prime reasons that the services of a reliable and experienced hosting provider become indispensable.
A reliable hosting provider will make provisions for a webmaster to figure out the CPU usage by logging on to the cPanel. CPU usage is a metric that a webmaster should keep a close watch on. If CPU usage frequently clocks at higher levels, then it may be time to change Linux Shared hosting plans.

Similarly, a webmaster should also keep an eye on bandwidth and disk space. The two factors will depend upon the kind of website that you have, and the content over it. Typically the bandwidth and disk space requirements vary significantly from one website to the other
Another way to recognize the right time to upgrade your Linux shared hosting plan is when you require something that your current plan does not make available. Just as an instance:
A website owner may want to host several accounts within a domain.
There may similarly be cases when multiple domains require a dedicated IP address.
Another similar instance is when a large number of email ids are required.
A webmaster may, similarly, want to run a script that has some special requirements.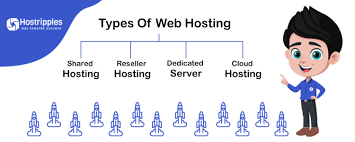 These are a few of the reasons why a webmaster may want to upgrade the Linux shared hosting plan.

The Right Way to Go About Upgrading the Linux Shared Hosting Plan
The first and the most important thing to determine are to be sure about what is needed. This will put a business in the best position to anticipate its future requirements.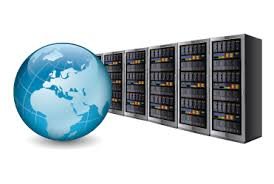 Upon the determination of what you require, one should start looking at the plans that will meet your requirements. Before selection, the specifications of the plan should be carefully examined. If there are any questions in the webmaster or the business owner's mind, he should readily ask these questions to the Linux shared hosting provider.
The Linux shared hosting services provider whose services you avail of should be happy to respond to any queries that you have in mind. Then, when you have finalized the new plan, your actions will depend on the new Linux shared hosting plan you are upgrading to, and the old plan that you are upgrading from.
Typically, you are willing to contact the Linux shared hosting services provider and submit a request for upgrading to a new plan. Beyond upgrading your account to the new plan, they should also be able to help you out with transferring your sites to the new plan.
It is then preferable to ensure that you do not cancel your older account while the new one has not been activated.