The new year is around the corner. India has a long series of festivals. Makar Sankranti in India is the most enjoyable occasion of the series of festival winter harvest festivals. Festivals work as a revitalize in our daily hectic life. The Makar Sankranti brings fun for kids lively movement for family and offers a welcome break from stress and fatigue. Makar means Capricorn (zodiac sign) and Sankranti means the transition of sun.
Read more: Follow This Ganesh Chaturthi Puja Vidhi and Aarti
Myths Behind Makar Sankranti
In India it falls on a fixed date i.e. 14th January from that day sun begins to move in the north direction. Before Makar Sankranti, the sun was shining on the southern hemisphere which depends on the solar cycle. Fiesta has seasonal observance as well as a religious celebration. Believe goes that in the epic of Mahabharata, Bhishma Pitamah after being wounded lingered until uttarayan (north) set in so that he can attain heavenly aboard. According to Hinduism Sankranti, a deity killed a devil named Sankarasur on this day. There is a myth that one who dies on Makar Sankranti, goes straight to paradise.
Mode of Celebration
The festival is related to ritual and spiritual practices. Accordingly, people take a dip in rivers especially the Ganga, Yamuna, Brahmaputra, and Krishna. People believe that the waves of holy rivers wash away all the sins and obstacles of their lives. The Sankranti is also the beginning of Kumbh Mela.
Festival of Kites
Makar Sankranti is also known as the festival of kites. The sky is filled with colorful and numerous kites on this day. The view of flying kites can felicitate everyone. People enjoy kite flying competitions with lots of fervor and enthusiasm. Some common customs followed through this festival are gathering of family and friends, and sharing all delicacies. Til (sesame seeds) and jaggery form the central cuisine.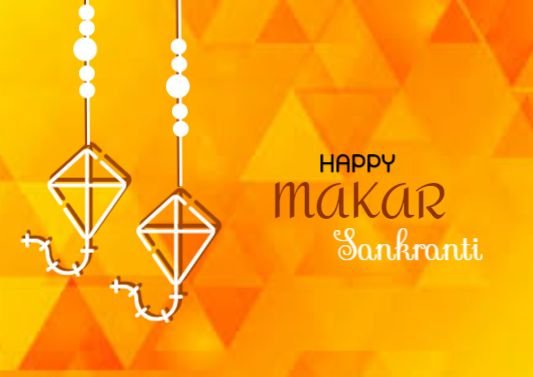 Makar Sankranti is a holy festival that is related to donation. Meritorious deeds during this period would be more fruitful. Communities come together and share sweets, clothes, and gifts which enhance prosperity, togetherness, and joy during Makar Sankranti Celebration.
Makar Sankranti across India
The extremely popular Makar Sankranti festival is celebrated not only in every corner of India but also around Asia. While the cultural significance of Makar Sankranti differs geographically but exhilaration and eagerness remain the same. While in Maharashtra, people call Sankranti Pedda Pandaga, and Poush Sankranti in West Bengal. The Assamese call it Maghbihu and the Tamilians Thai Pongal. Uttar parades and Bihar celebrate it as Khichadi.
Denouement
Both religious and scientifically Makar Sankrantiholds its importance this fiesta aims to fill each other's life with peace and harmony. Makar Sankranti in India emits positivity among people. It announces the end of winter and marks the arrival of spring.