The spring season falls in the month of February. It brings joy and beauty to nature. Fresh spring breeze fills the spirit of joy and love on Valentine's Day which falls on February 14 every year. There are lots of Quotes and Gift Ideas that can make your valentine's Day special. It is a grand fest based on the beautiful emotion of humans called love. It is considered the day of romance. The day before 14th February is called Valentine's week. The days are sequenced by rose day, propose day, chocolate day, teddy day, kiss day, and hug day.
Read more: 6 Romantic Gift Ideas for Your Girlfriend That Will Surprise Her
The Tradition of Valentine's Day
Likewise other occasions this day also has its history it is also known as the death anniversary of St. Valentine. In the 3rd century, a Catholic Saint named St. Valentine was blamed to arrange secret marriages for soldiers. Emperor Claudius-2 found him guilty. He sentenced him to death. During imprisonment, St. Valentine cured the jailor's blind daughter Julia. On 14 February Saint hanged to death. He wrote a letter to Julia before his death. The letter has a message that is "From Your Valentine". Afterward, the day of his death declared as Valentine's Day.
Symbols of the Valentine's Day
Hearts, red or pink-colored flowers, images and statues of Cupid and Cupid's bows and arrows symbolize the feeling of romance and love on Valentine's Day. The day focuses on love, appreciation, and friendship. On Valentine's Day express your love and feeling for the people in your life whether they're co-workers, romantic partners, friends, or family members.
Valentine' Day Gifts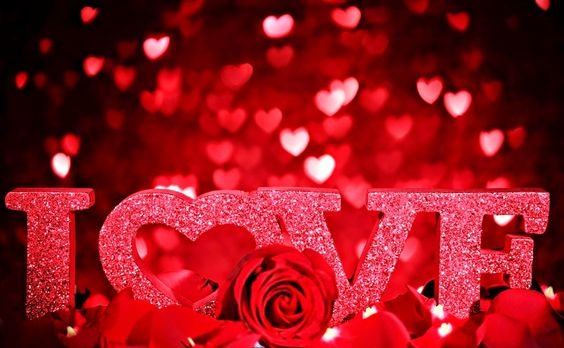 For many couples, this day includes giving a gift of some sort either it is a small token of love or an extravagant gift. Deciding what to give your partner for Valentine's Day can be confusing. One of the most popular and simple gifts is a card. Cards can be a magical way to express your feelings. One can fill it with his/her own emotions. Jewelry is the best gift idea for her on Valentine's Day. This type of gift is appropriate for couples who are dating for a while or who are married. What would Valentine's Day be without chocolate? A chocolate pack and a bunch of roses can also try by someone for a unique style.
Valentine's Day Quotes
'Love is in the air' can be felt in many moments of our lives and especially on Valentine's Day. On this entire day, we remind those near and dear to our hearts of this four-letter magical word 'love'. Various love quotes depict the glory of love, bonding, and eternal peace drawn out of love. Valentine's Day quotes can be more impressive for love messages. One can choose humorous quotes for Valentine's Day. No one can blame' Gravitation'. For falling in love romantic quotes may find the truest and the deepest meaning for love. Some romantic quotes are here.
You are the sparkle of my eye, the peace of my mind, and the best of my heart.
You are the reason for my smile.
Hey, move carefully, You are in my heart.
You are so nice, you are so sweet,
Be my valentine, make me complete.
I love you.
Nothing more nothing less, Only you and you.
Your love takes me the place, Where no one, it is heaven.
Your love is enough, to make me feel life.
No matter what your first love was, It matters, I am your last.
You can complete my life,
Accept me and become my wife.
Some say water is the lifeline, Some say the air is the lifeline, Some say the food is the lifeline, I say your love is my lifeline.
Valentine's Day 2021
By following the above Quotes and Gift Ideas you can show your love to your loved ones on Valentine's Day. This year the celebration of Valentine's Day is not a piece of cake for love birds. We all know that love has no borders, no bars, no boundaries but this year there is a lot of hindrance due to pandemic Covid-19 to enjoy the day for couples.