In this world, Android operating system is a Linux-based platform for Smartphone's, which was released under the Apache v2 open source license. And the Android is developed by Google and also the open handset alliance, software, telecommunication and a coalition of software companies.  And there are plenty of advanced versions are already come to Android, but now the latest technological news about Android is Nougat. Google has released the new technology name Android 7.0 nougat.  After getting lots and lots of suggestions to name Android N, Google has finally revealed the name Android 7.0 Nougat, which has officially announced in the year of 2016, June 30.  Right now the advanced and newest version obtainable now is 7.12; this is only available in beta for the time being. The Android 7.1.2 is a second newest version of Android, as well as the beta, is now rolling out, along with Android 7.1.2 for the pixel and pixel XL.  It is one of the great things for those who all are using the Android Smartphones and tablets. And it comes with various exciting features let's see about that. The advanced updating of Android 7.1.2 Nougat has released for pixel and Nexus devices. Moreover, you can expect OTA update at any time in the next few weeks. It is great surprising news for you.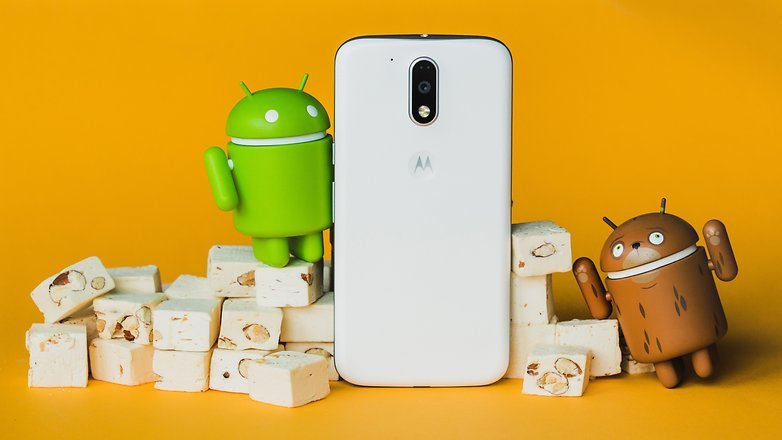 Features of Android 7.1.2
Recently Google announcement in the Android version forum states that the update will have bug fixes, performance improvements, new exciting features, and stability.  The Android version 7 is previously having the outstanding features such as multi-windows, data saver mode, easily replying messages from the notification bar, setting application with Android UI, night mode is back with Android N and much more.  Till now the Android users can't get out from the previous version of features, but the Google has released other exciting features in the advanced version of 7, it's a huge surprise to all the Android users.  Now the new features are fingerprints improvement for swipe performance, battery use alerts, Bluetooth connectivity and much more.  And it also gives fixes for many complicated issues like early shutdown problem, notorious audio crackling problem, and pink stripes on the camera.  These new features will come in a couple of months for the pixel, pixel XL, Nexus player, pixel C, Nexus 5X and 6P devices.
What new things Android could get from the previous features?
Directly Response the text from the notification bar:  of the new addition, the user will not need to leave an application to answer a message or even unlock their phone.  It helps to concentrate your important messages from the important person.
Multi-window mode: the advanced feature is multi-window mode works on both phones, tablets, and mirrors what you can latently get on some LG devices and Samsung devices.  And the developers will split the screen mode to permit their apps to run comfortable and smooth without any trouble.  Even though, this characteristic allows developers to find the minimum size of the app can resize to and to settle on whether resizing will be instant with the needed dimension.
New notification panel: it is an advanced feature in Android, which is now possible to respond to messages directly from within a notification. It uses the same remote input API that Android Wear makes use.
Fingerprint performance: it is one the advanced updating features in Android 7.1.2. It's mounting speed of screen swipe without any issues.
Bluetooth connectivity:  the Bluetooth were quickly connecting to your device, and you can share your pictures, videos, audios, documents, etc.
Improved doze mode:  the energy saving mode doze has enhanced in Android 7.0 Nougat. In the previous version, the user could get a notification about low battery. But now it automatically saves the battery energy when you are in sleeping and when the screen is turned off.  And it alerts when you are using the high-level battery in your device.  This is to improve smooth transition and to catch any potential show-stopping bugs.
Now it's a time to install the new Android OS version in your devices and get lots and lots of fun and possible features to use in this modern life.