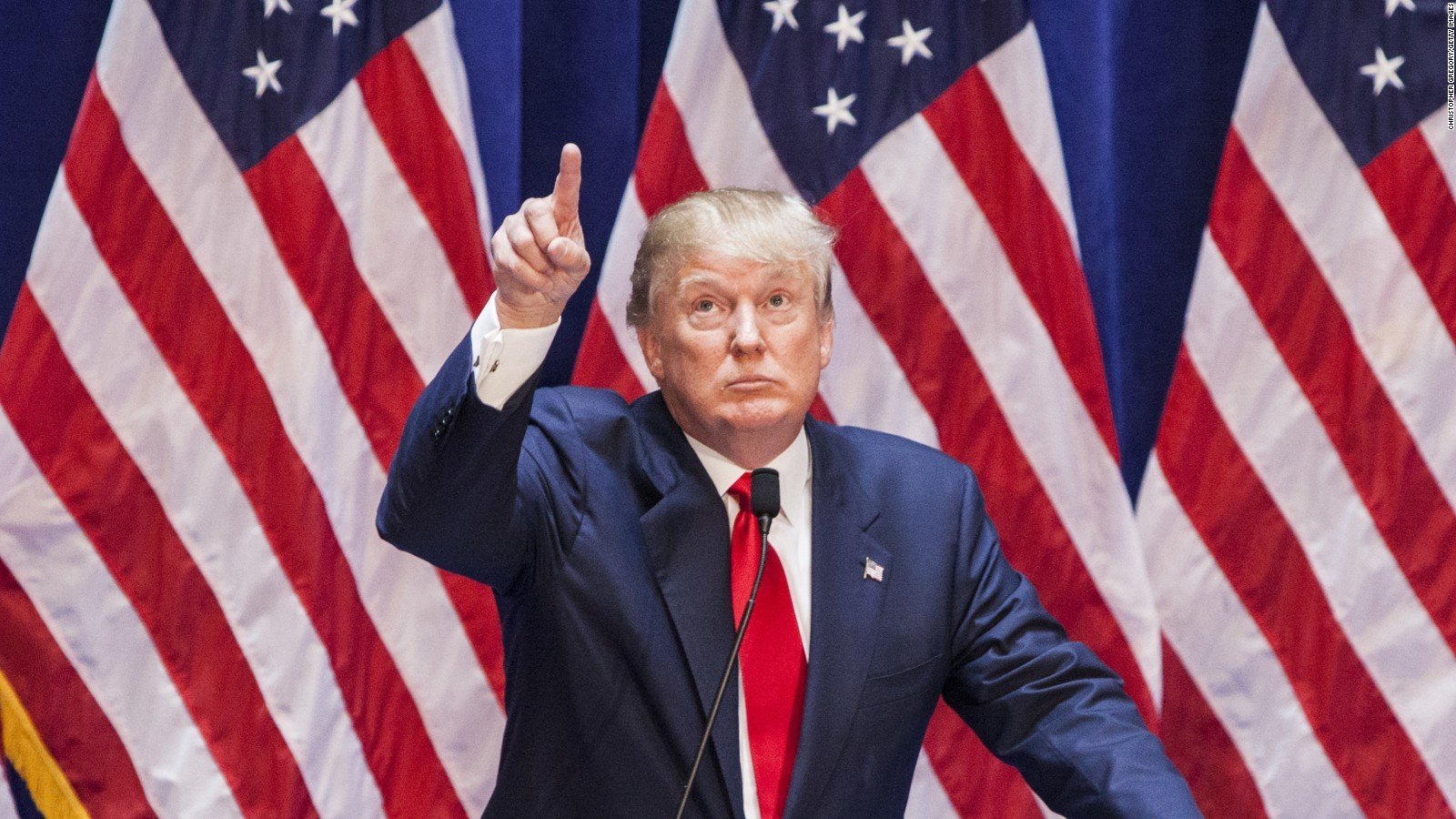 Donald John Trump is the 45th and current President of the United States of America. He was born on June 14, 1946, at Jamaica Hospital Medical Center, Queens, New York City. He was the fourth child of Frederick Christ Trump and Mary Anne Trump. Trump was a successful businessman before becoming the President of United States of America and television personality.  He attends the Kew-Forest School up to Seventh grade at the age of 13. He was enrolled in New York Military Academy, In the year 1964. He took admission in Fordham University and completed his degree in economics from Wharton School of the University of Pennsylvania.
Donald Trump Personal Life
After taking the charge of his family business as a president of the company in the 1970s. He changes the company in name to  The Trump Organisation that deals in real estate. And constructions and start building, renovating and managing office towers, hotels, casinos, and golf courses. Trump consummated his first major real estate deal in Manhattan. With purchasing a half-share in the decrepit Commodore Hotel. Through $70 million construction loan jointly guaranteed under Fred Trump and the Hyatt hotel chain.
He also develops Trump Tower a 58-story, the 202-meter skyscraper in Midtown Manhattan. He also acquires the Plaza Hotel in Manhattan in 1988 for $400 million. His wife Ivana manages it, its operation which was built in 1907. And it is called it "the ultimate work of art" of Donald Trump and spend $ 50 million for its restoration and it was a boost from three-star to four-star ranking.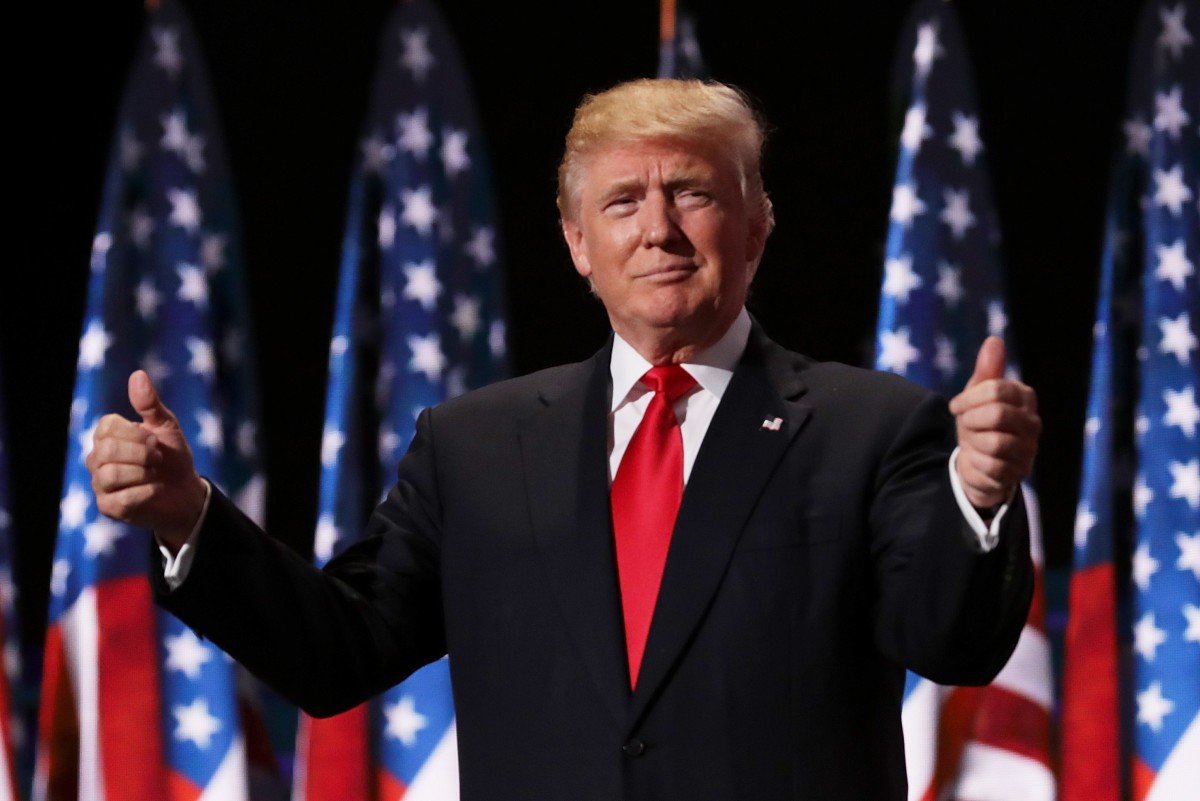 President Donald Trump Business
In 1997, Trump involved with the building on Columbus Circle which is later called as Trump International Hotel and Tower. He also owned commercial space in that 44 story hotel and condominium tower. He also acquired a vacant seventy-story skyscraper building in 1997.  Which was on Wall Street which had briefly been the tallest building in the world when it was completed in 1930 and after an extensive renovation. The high-rise was renamed as the Trump Building at 40 Wall Street. Trump name was used in many products and properties to brand their name. He also owned 50% share of the Empire State Building for 1994 to 2002 that was renamed it as "Trump Empire State Building Tower Apartments".
Trump acquired the historic Mar-a-Lago estate in Palm Beach, Florida in 1985 for $5 Million, plus $3 million for its furnishing. Heiress built in 1920, who envisioned the house as a future winter retreat for American President. Donald Trump business has been involved in 3,500 state and federal legal actions. His company was the plaintiff in 1,900 cases and the defendant in 1,450. With Trump or his company as plaintiff, more than half cases were against gamblers at his casinos which failed to pay off their debts. He was never filed for any personal bankruptcy. But this hotel and casino businesses have been declared with bankrupt for six times since 1991 to 2009.
President Donald Trump Biography
Trump Organization has operates many golf courses and resorts in the United States and around the world. Trump manages about 18 golf courses. With his personal financial disclosure with Federal Election Commission. He stated that his golf and resort revenue for the year 2015 was $382 million.
Trump also owned the Miss USA and Miss Universe pageants from 1996 to 2015. And also hosted it also includes Miss USA and Miss Teen USA and his management of this business involved his family members. The Apprentice, which is a reality television series on NBC television, from 2004 to 2015. Trump University LLC was an American education company that ran a real estate training program from 2005 until at 2010. But after multiple lawsuits, the business is now defunct.
Donald Trump Political Career
Donald Trump has marked his name on a large number of buildings. And Donald is the owner but operated by other people.  As well as licensing this name for various commercial products and services.  The value of Trump brand is $200 million according to Forbes financial experts.
Trump started his political career in the year 1987 and won two Reform Party presidential primaries in 2000, In June 2015. He launched his campaign for 2016 presidential election. And quickly emerged as the front-runner among 17 candidates in the Republican primaries. As a result, his final opponents suspended their campaigns in may 2016. And in July he was formally nominated for the Republican National Convention along with Indiana Governor Mike Pence as his running mate.
Donald Trump won his general election on November 8, 2016, in a surprise victory against Democratic opponent Hillary Clinton. He is one of the oldest and wealthiest people to assume the presidency. The first without prior military and government service. And the fifth elected with less than a plurality of the national popular vote.