Gamin culture. Gaming has remained an integral part of human beings since the existence of civilization. It depicts elements of winning, surprise, prediction, competition, chance, luck, memory, uncertainty, confidence, decisiveness, betting, trading, survival, etc which are associated with feelings of satisfaction, joy & fun.
Along with mankind, Gaming has also evolved over different eras & periods of years.
Face to face or physical games played in the past are more & more being replaced today by technologically enabled games – with audio visuals, special effects & with sophisticated controls for different actions giving a very engaging user experience.
Since ages, Games have been used as a medium for gambling as well.
Gaming is also used for Military Training, developing strategic & critical thinking, to improve presence of mind & problem-solving skills and to enhance memory.
Let's get into the different time zones of Gaming.
During 15-16 Century
Different formats of board & dice games were more popular in this era.
Although games played across the globe were different, dice was one of the commonly used tools for them e.g.
One of the historic board games played in this time was Chess – called Shatranj in India, which has been so popular that it is widely played even today. Its previous version in ancient India was known as Chaturanga.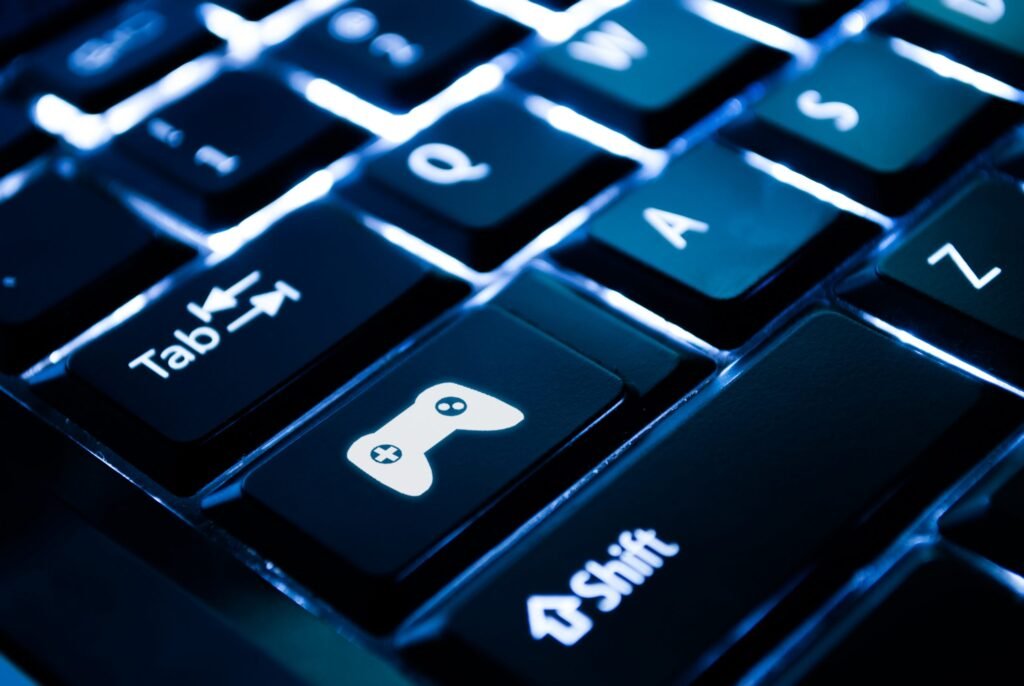 Another famous gambling board game was Chaupar in India & its later version known as Pachisi. Royal families were more inclined towards this game.
Board games from this time were linked to different topics of that time or past e.g. astronomy, civil war, romance, telegraph, geography, battle and other such fields.
Seven Stone was an outdoor game known by different names in different subcontinents of India. Played to knock the pile of seven stones using a ball & chase the opponents to stop them from rebuilding the pile with a given set of rules.
Hide and Seek is the favourite of children even today. One child gives a dan and the others hide in a boundary decided earlier. After a few minutes, the danner seeks them and the first one to be sought after gives the next dan. So, the game continues.
Blind Man's bluff: This game is played by blindfolding the person who gives the dan. He proceeds to catch his mates who are too close by and the one caught, gives the next dan.
During British Rule (1800 – 1947)Gaming culture
The Britishers entered India in the year 1800 and in the name of trading, slowly started holding their grip on our country. During their rule, they influenced and changed many things. Indians merged their culture with ours and that is what brought a change in the games played. Few of them were:
Snakes & Ladders was a very popular game of this time based on morality.
Ludo was also a famous game in the time derived from its earlier predecessor Chaupar/Pachisi. Gaming culture is literally changing.
Another game liked by masses in this time was Carrom having Indian origin itself. It is commonly played by four persons using striker & wooden disks called Carrom men.
Card Games: Rummy, Teen Patti, Satte Pe Satta, Bluff, Donkey, Mendikot, Bridge, Poker are few very famous card games played in India. Sometimes used even to gamble. The beauty about this game is the element of surprise & strategically trying our chance with half available information from hidden cards.
Antakshari existed from the time of Ramayana, where a group of people or teams sang a continuous song's chain starting with the last letter of the ending song – turn by turn. Even today it is commonly played during traveling or family gatherings by elders.
Chor Police was another outer role-playing game where players are divided into two teams of Chor (i.e. thief) & Police & then the team of Police players need to chase Chor players & catch them.
Hopscotch is played over the floor with boxes or spaces formed and a stone is thrown in the first block. The player needs to cover all the rest of the blocks by hopping and be back in the same manner. If the player misses the block by stone or by foot, it is considered as out and the next one takes over.
Read More: What is Soccer? How It Became World's Best Sport Game
Few other commonly played street games were Kancha (using marbles), wooden top, four corners & Langadi. Gaming culture has been in our veins.
World famous game of Billiard was introduced by Britishers in India & one its format called Snooker was originated by British Army in India at that time. It is played with a cue stick to strike a set of balls & make them move into one of the pockets of the bordered table.
It was a time when the concept of public tournaments for different gaming options was introduced.
After Independence (1947 – 1990)
While old games from the 15th to 18th century were still in play, the industrial revolution led to the evolution of new formats of games.
Pinball has been a very famous tabletop game in this era with different versions evolved over the period. gaming culture of India is evolving.
By 1970 computing power reached enough capacity for the development of Video Games & its beginning as industry in 1971.
Next year in 1972, USA based company Atari launched the arcade Video Game called Pong about playing table tennis in two-dimensional layout & got first commercial success.
It had been a turning point for entry of coin-op manufacturers into the arcade game industry.
They made video game arcade coin/token operated having predefined game time & installed in public places like gardens, restaurants & bars as a business.
One of the very popular arcade games named Space Invaders was manufactured & sold by Japan in 1978. It was about shooting aliens through laser cannon while controlling its horizontal movement along with many enhanced features. Indian gamers are changing the gaming culture by involving their huge effort and mind.
Pac-Man a maze chase video game launched in 1980 has been another major success in arcade games with enhanced colours.
Between 1983 to 2000 arcade games had tough times due to the introduction of Gaming consoles for home. how many of you are going to change the gaming culture.
To add more convenience & affordability Gaming Consoles were introduced in the market to play games at home using a home television screen. They were having an inbuilt or interchangeable cartridge tape of specific games – along with dedicated user control aids.
In this era a wide number of competitions & tournaments used to get organised for different games.
After LPG (Liberalization Privatisation Globalization) (1991 – 2020)
After 2000 the business model of arcade games has changed to other bundled entertainment features which are not possible by Gaming console at home including addition of prize redemptions.
Just to preserve the history of games they designed Emulators where the original format of game is maintained in a digital or virtual world.
At this time many Platforms like Android, XBOX by Microsoft, PlayStation by Sony, Steam by Valve & Google Stadia have been available as Gaming consoles for home to be played online as well as offline. They come with sophisticated game control aids.
It has been a remarkable time for gaming industry mainly for computer games where many new formats were introduced e.g. digital Card/logic/board games, Simulations, Adventure, Real Time Strategy, Puzzles, Combat, Stealth Shooter, Action, Sports, Role playing, Education, Massive Multiplayer Online, etc
Many Indian gamers have shown stunning performance at global level tournaments by winning considerable prize money. Such is a gaming culture it gives the opportunity to perform at global level.
Spectrum of economic classes in India is reflected in the video game market as well – ranging from hard core online gamers to gamers playing with cartridge tapes over CRT TV.
Infect mobile gaming has added a super extra feature of convenience.
Mobile Premier League have quickly gained fame due to portability & its connect with India's most popular sports Cricket – also rewarding cash prizes.
Also, exclusive places for playing gambling or betting format of games – called Casinos – have
become sustainable in India. They also offer other complementary options along with game e.g. stand-up comedy, live orchestra or singing, watching sports etc.
Modern arcade games with multi-dimensional experience are found in various parts of cities nowadays like video arcades, restaurants, airports, pubs, shopping malls, supermarkets, movie theatres, hotels, educational campuses, canteens, etc.
Last year in 2019 online gaming market had reached up to 6200 Crore INR with around 30 Crore gamers.
In 2020
In the current year of Global Pandemic, unlike other industries Gaming market has shown increased growth!
Gaming has evolved more as an ecosystem & now integrated into many aspects of human lifestyle.
Recently India has banned PUBG to create political reasons concerned with China.
&
It has not been the first time when any Game has gotten political attention. In the past also few games have got such momentum that they set to be banned by governments due to different reasons like addiction or other psychological disorders developed by over playing it.
Next big change in gaming is expected through Augmented Reality (AR), Virtual Reality (VR) & Artificial Intelligence (AI).
With the current size of economy of roughly 3 trillion USD, available consumer base increasing affordability of advanced hardware technology, gaming has a huge potential to grow rapidly in India.
It will also open new opportunities for content creators & technology innovators. Some new career paths are also invading for audio visual & graphic experts.
AUTHOR BIO-
Krisha Bhupatani
An engineering graduate having the flair to grow as a content writer. Being a new mommy, she has started chasing her passion for writing along with her family responsibilities at home.