Meditation. Western World of America is a continent which is a blend of all cultures. People, there are more worldly and money-minded and less spiritual. To guide them towards this path of spirituality, Swami Yogananda, under the guidance of Swami Sri Yukteshwar, reached America. It was a new beginning for Americans to balance their spiritual and material life.
Early Life:
Born in Gorakhpur as Mukund Lal, Ghosh, Swami Yoganand's early life Spiritual quest for knowledge was extraordinary. Just after his birth, he was blessed by Lahiri Mahasaya to become a yogi. Thus from his infancy, the seeds of spirituality were sown. His parents being disciples of this great guru, couldn't feel themselves prouder.
Little Mukunda sought after Spirituality from a very young age of seventeen years. His quest was soon satisfied by Swami Sri Yukteshwar Giri. Under his loving guidance and strict discipline, Mukunda spent ten years. After graduating from Calcutta University in 1915, he decided to become a Yogi and took vows. People bestowed him with Yogananda's name, meaning the one who derives Pleasure or Ananda from Yoga.
His Initial work began by finding a 'How-to-live' school for boys in Ranchi. Here, he taught Yoga along with discipline, meditation, and other spiritual aspects. He got a divine intuition to work for the West one fine day in the year 1920. Soon after, he got a call from Boston to address the International Conference of Religious Leaders from around the World. Seeking blessings from Swami Sri Yukteshwar, he departed, taking the first step towards accomplishing his Mission.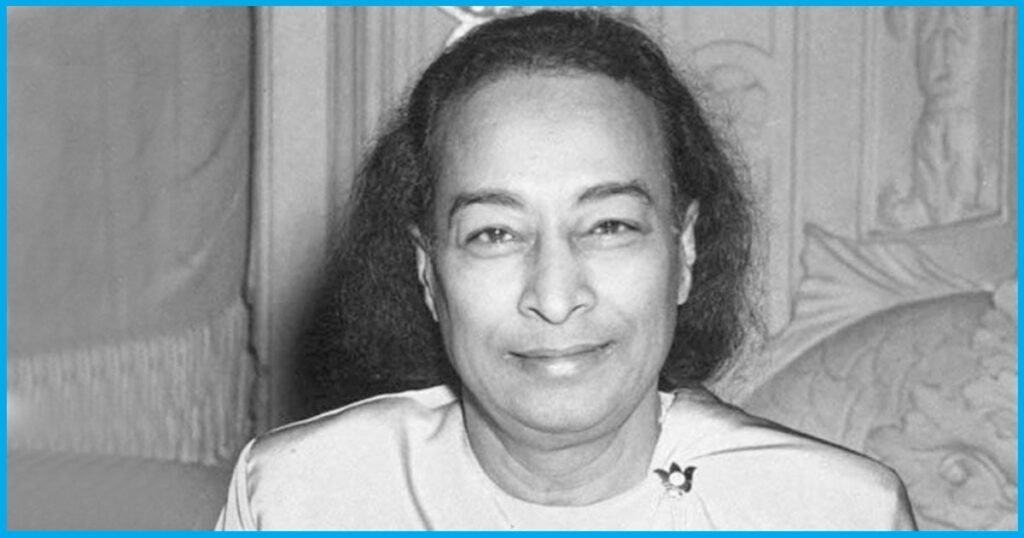 Just before he left, Mahavatar Babaji visited Yogananda. This great master was granted the boon of becoming deathless with the tool of the science of Kriya Yoga. He was the Guru of Swami Sri Yukteshwar, and on his guidance, Yogananda was taught Kriya Yoga by Sri Yukteshwar with the mission of spreading Kriya Yoga in the West.
Extending the roots of Yoga in the West:
After arriving in Boston in September 1920, he delivered his first speech on 'The Science of Religion.' This speech was enthusiastically received by everyone present. Soon after, he found the 'Self Realization Fellowship' to spread Yoga and Meditation's teachings.
After initiating Yoga and Meditation in the East Coast, Yogananda established Self Realization Fellowship Headquarters on Mt. Washington, which became the Centre of his growing work. During 1924-1935, Yogananda traveled to New York and Los Angeles, influencing, motivating, and touching people's lives by giving soul-awakening speeches on Kriya Yoga.
In 1927, he was invited and warmly welcomed by the then-president Calvin Coolidge, who had started taking an interest in his activities. He bestowed Paramahansa with the title of 'Spiritual Super Guru.' In 1929, while on a trip to Mexico in Latin America, he further planted his teachings to Dr. Emilio Portes Gill, who became his avid follower.
By the mid-1930s, he had found two of his disciples whom he believed in taking his teachings further. They were Rajarsi Janankananda (or James Lynn) and Sri Daya Mata. Sri Daya Mata later became the President of this Self Realization Fellowship Organization. She used Recorded preachings and teachings of his inspirational talks to take Yogananda's message further when he was no more in this world.
Yogananda was ridiculed many times for his appearance and dark color complexion. He used to wear Silk robes and kept his hair long. For this reason, people questioned if Yogananda was a man or a woman. He used to wear a turban sometimes, and he was the only one to do so. Swami Yogananda had dark brown skin due to which he was looked down upon by racist Americans. Besides all these difficulties, he single-handedly kept spreading the insightful Yoga Kriya and Meditation.
Yogananda was positively influencing the world through his teachings. His entire life was dedicated to spreading his teachings and knowledge in the West, unlike Swami Vivekananda and Rama Tirth. He was entitled as 'The Father of Yoga' by David Frawley. Paramahansa also took forward the message of Lord Krishna and Jesus, which stated that God is within us. He spoke with a power and set ablaze the hearts of all those listening to him.
With his established ideals and memorable speeches, Paramahansa struck a chord with many CEOs like Henry Ford, George Eastman, ElonMusk, and Steve Jobs. The latter even gave 500 copies of this book 'The Autobiography of a Yogi' as a parting gift during his memorial.
Paramahansa also introduced the ancient Indian Guru Shishya relationship to the West, which was wholeheartedly accepted. In 1946, he gifted his messenger to the world in the form of a book named-The Autobiography of a Yogi. This book has broken many records ever since, and many copies are sold.
Read More: All You Need To Know About The Best Diwali Gift Ideas
After his deaths, people also carried out his principles in different forms, including music. A very famous band of the US named 'The Beatles' also helped spread the Yogic culture. During the time of 60's and 70's, there was a rise in many other spiritual Gurus who wrote many books on meditation and preached the same. The book Autobiography of a Yogi always remained as a foundation of their preachings.
Kriya Yoga- a form of Meditation:
The technique of Kriya Yoga is passed on to us for many generations now. It has been existing even before our birth but was reintroduced to us by Paramahansa. Gurus lined up to reach us through this technique are- Lord Krishna, Jesus, Patanjali, Mahavatar Babaji, Lahiri Mahasaya, Swami Sri Yukteshwar Giri, and Parmahansa Yogananda. This technique is the simplest in its form and is the fastest way to reach God.
It is a type of Pranayam in which we can meditate by focusing on controlling our breathing pattern. It is the purification and detoxification of our body organs and recharging it with a new life current by regulating our breath. This technique is a sure shot method, and according to Paramahansa, it is more like Mathematics, which cannot fail.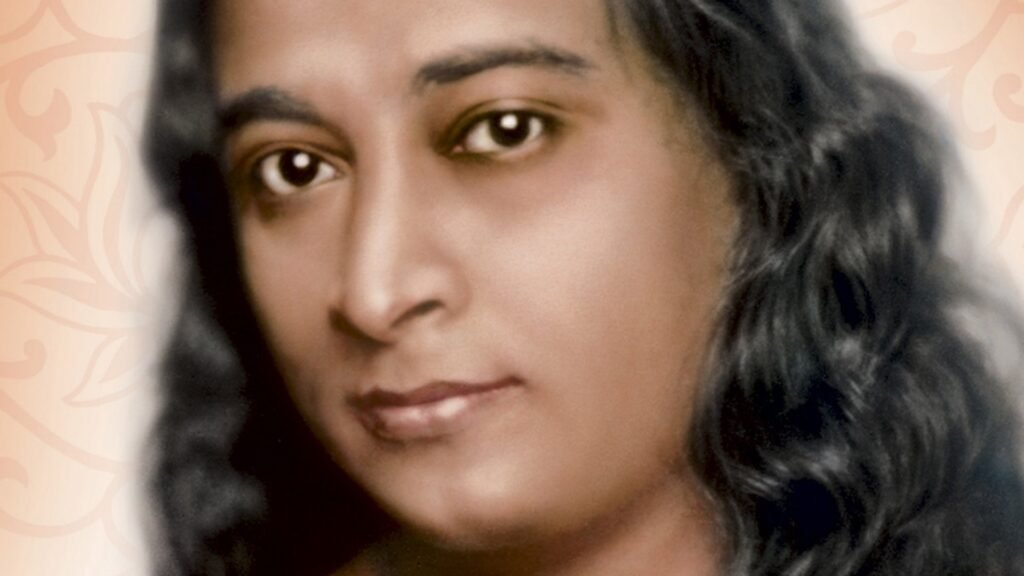 Before practicing this form of Yoga,
Some Energization exercises need to be done to prepare our body to do this yoga.
We need to concentrate on our inner body to maintain the flowing current.
The third step consists of the Aum Technique to expand the limitations of our body.
The final step is of Kriya Yoga to attain attunement with the Almighty, the Supreme Power.
Kriya Yoga is so powerful that we transcend into a heavenly world and commune with God while doing it with sincerity. This state of Samadhi helps us eradicate our evil thoughts and Karmas and become one with God. We people will always be grateful to this great Yogi for re-introducing Yoga and Meditation to us.
Author Bio-
Krisha Bhupatani, A blogger, a freelancer, a passionate writer out there to make a difference through exceptional writing. Striving to achieve my dreams, embarking my journey in writing, and a dedicated mom.