Most of our readers are sure to be active on social media. We nowadays use many social media platforms, WhatsApp, Facebook, Instagram, and Linkedin being the top among them. But, have you ever wondered how to link Instagram and Facebook? In this article, we discuss the same.
Each popular social media platform has some differences from the other. But there are similarities as well. Some social media posts are worthy of both, Facebook and Instagram.
So, when a user can simultaneously post on both, Facebook and Instagram, it's a time-saving feature that makes life easy for us.
In this article, we'll look at ways to share posts across Facebook and Instagram, automatically. One of the factors that make this possible is that Instagram and Facebook are both apps owned by Meta.
How to link Instagram and Facebook?
A user can sync his posts automatically between the two platforms. So, when he shares on Instagram, the post will be posted on his linked Facebook account and vice-versa.
This isn't too difficult. Let's take a look at the steps to go about the same.
On your smartphone, open the Facebook or Instagram app.
Tap the profile icon to go to your profile section
Now that you are in your profile section, you need to visit the Settings section. The procedure for getting to the Settings will be different for both, Facebook and Instagram.
For Instagram:
Tap on the hamburger button, which is the three lines at the top right corner of your screen.
Now select 'Settings & Privacy'
For Facebook:
Tap on 'Settings & privacy' after scrolling down
Following any one of the given two methods will suffice, depending on whether you are changing settings on your Instagram or Facebook app.
Next, in the 'Settings & Privacy' section, tap on 'Accounts Center'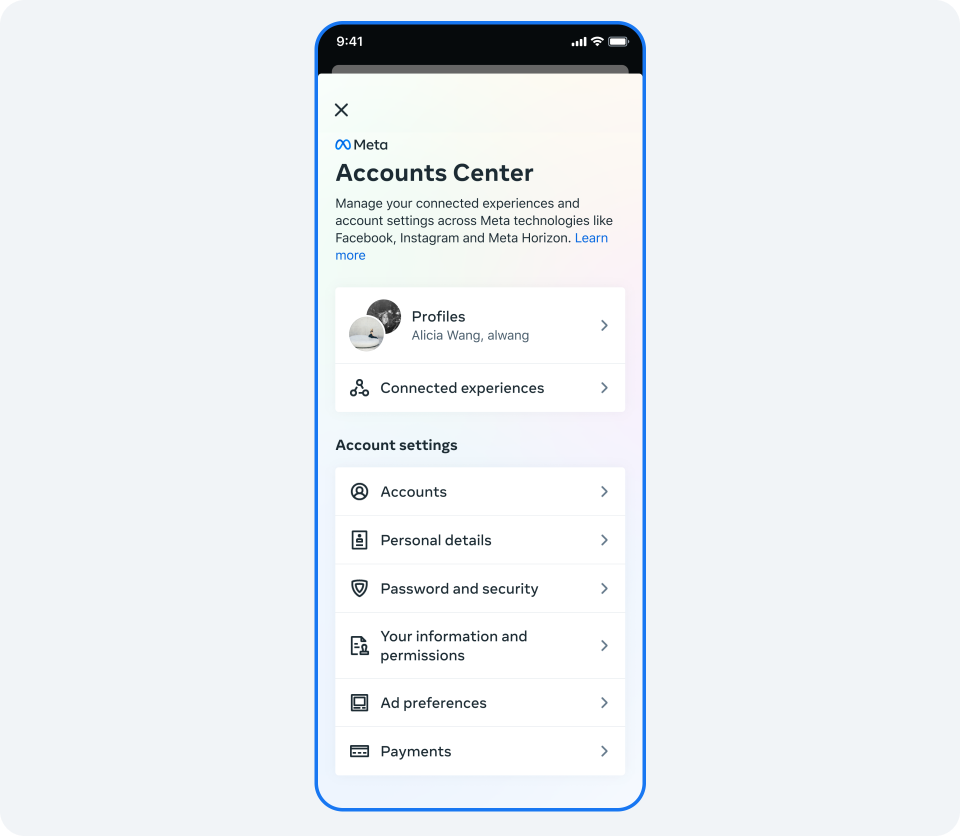 In the 'Accounts Center' section, select Connected Experiences
In the 'Connected Experiences' section, tap on Sharing across profiles. This way, you can view your linked Facebook and Instagram accounts.
Now, under 'share from', you will see two accounts, Facebook and Instagram. Select one of the two, depending on whose posts you automatically want to see in the other account. You can also add accounts here.
This will bring us to the 'Share To' section. Here, under Automatically Share, you will come across toggles that will define what content should be automatically posted to the linked account.
Tap on Set Up after shifting the toggles. And you're done! Your social media posts on Instagram will display on Facebook as soon as you post them. The procedure is similar for displaying Facebook posts on Instagram, automatically.
Conclusion
So, how to link Instagram and Facebook? This article shares the way to do it in a time-saving feature that makes us tech-savvy.