When one seeks to find a regular smartphone that features a touchscreen and internet access, a host of options become available before one. But, a folding smartphone is a novelty, even if it has been around for a few years now. Google Pixel Folding Phone makes a statement indeed!
Samsung is the only company that has been coming out with foldable smartphones to date, with their Galaxy Z fold series. This year, Samsung is expected to put forth the fifth iteration of its foldable smartphone. It has been a matter of wonder why Samsung has not encountered any competition to date.
Google Pixel Fold is all set to rival Samsung Galaxy Z Fold 5
These are the stories of yore, and we got a fresh new entrant in the foldable smartphone category. Industry experts have the opinion that there's every reason to believe that Google Pixel Fold is going to better its rival, Samsung Galaxy Z Fold 5.
Google Pixel Fold to launch on 10th May 2023
It is believed that on 10th May, Google will launch its first foldable phone at Google I/O 2023. Similarly, Galaxy Z Fold 5 is expected to debut in July.
In this article, we take a look at a few of the top ways in which Google Pixel Fold is going to better its rival, Galaxy Z Fold 5.
What makes Google Pixel Fold better than Galaxy Z Fold 5?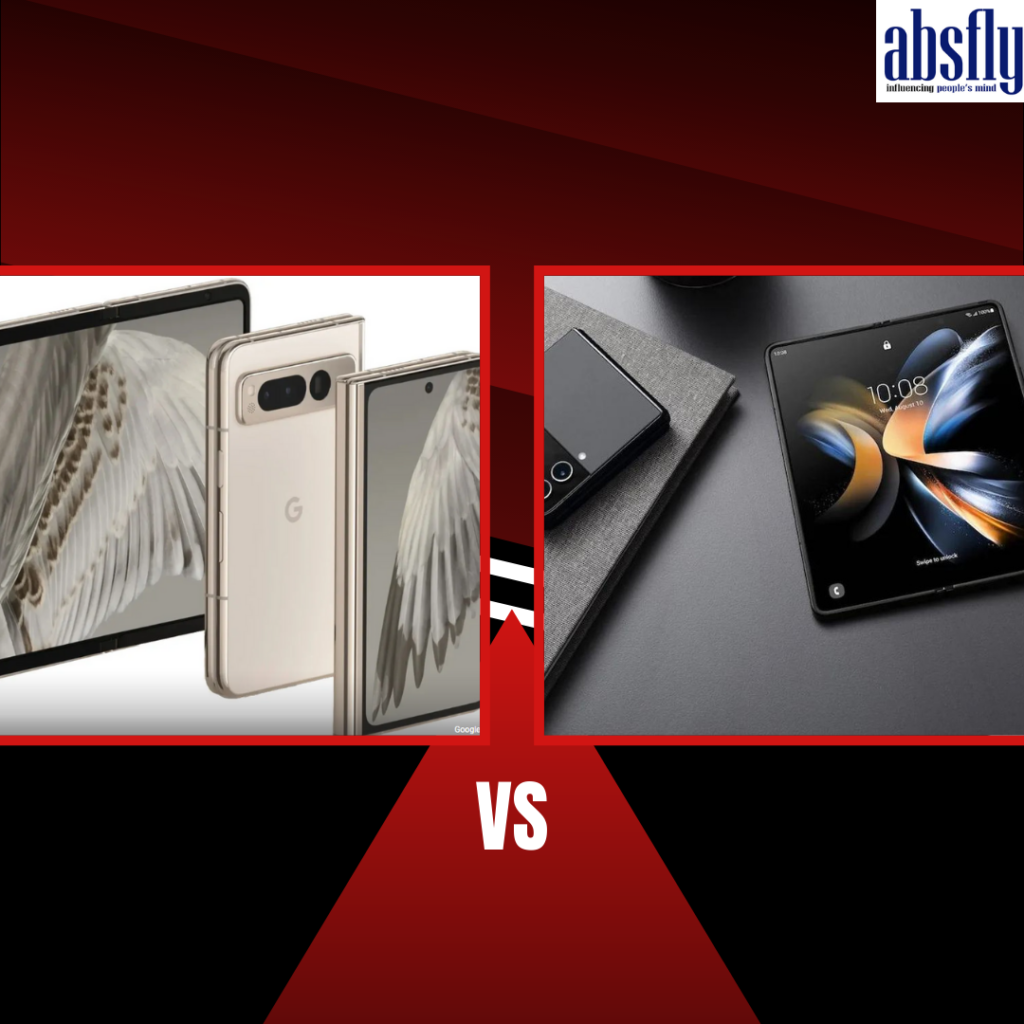 1. While being tougher, the design will be thinner
As per the information received to date, Pixel Fold is going to measure 6.2 x 5.5 x 0.22 when open. When compared to Galaxy Z Fold 5 which measures 6.09 x 5.1 x 0.24 inches when open, we see that the difference is, but, marginal.
The difference, however, comes into the picture when one holds a 7.6-inch screen. When open, both phones are nearly the same size.
Reports received also specify that Pixel Fold is likely to weigh 10 ounces, slightly more than 8.95 ounces of Galaxy Z Fold 5.
A CNBC report has gone on to say that Pixel Fold is going to have the most durable hinge on a foldable device. The waterdrop-style hinge will work towards keeping the display from creasing.
It is likely that Pixel Fold is going to be water-resistant, but we cannot be sure.
2. Pixel Fold's camera system will be a few notches ahead
Specs leaks tell us that Pixel Fold is going to have a 48MP main camera, complemented by a 10.8MP telephoto and 10.8MP ultrawide lens with 5x zoom. The phone also features an outer 9.5MP shooter. An inner 8MP camera will be available for video calling and selfies.
When we turn the focus on Galaxy Z Fold 5, the new edition is not going to be too innovative in terms of camera hardware, which is going to stay the same as it used to be for Z Fold 4. The top features of the same include 50MP main sensor, alongside a 10MP telephoto and 12MP ultrawide lens with 3x zoom.
Information regarding other cameras is not out to date. But, Z Fold 4 had a 10MP outer selfie camera. Reviews of their 4MP under-display inner camera have been underwhelming.
In the field of optical zoom, Google is the clear winner. Similarly, when we consider computational photography chops, Google becomes a remarkably high scorer. Powered by the Tensor G2 silicon, Google brings in features such as Photo Unblur and Magic Eraser.
3. The outer display is more utilitarian
The cover display of Pixel Fold measures 5.8 inches, putting Google at a disadvantage. Z Fold 5 is going to have a 6.2-inch panel.
But, the reports give us reasons to believe that Pixel Fold will have a superior aspect ratio. This makes the external display easier to use. So, irrespective of the purpose for which you intend to use your phone, when folded up, Pixel Fold is likely to be the better phone to use.
Pricing information: Google Pixel Fold vs. Galaxy Z Fold 5
Both phones are likely to be priced the same, at $1,799. Google is likely to be on the lookout for ways that make its phone stand out. From whatever information we have got till now about Google Pixel Folding Phone, it sounds like a promising deal.