The word 'Travel' itself brings down an adrenaline rush in our spines and fills us with so much enthusiasm. After our daily life hectic schedules, traveling for a trip is what we all look forward to. We make so many plans for our trips to our chosen destinations with our loved ones. With time, everything has changed from tourism to destinations to the ways and means to reach there. So we all need to have knowledge about future trends in tourism industry But, our excitement at the mention of travel remains the same.
In the given scenario, things have changed with the emerging trends. Especially after the COVID-19 took the world by a storm, tourism crashed down, putting a blow on all the countries' economies. With the upliftment of Lockdown, the tourism industry is trying to gain its pace worldwide. Let us have an insight into this industry, Pre, During, and Post COVID times.
Tourism in Pre COVID times:
The best times during which the industry was booming are during the years 2016 and 2018.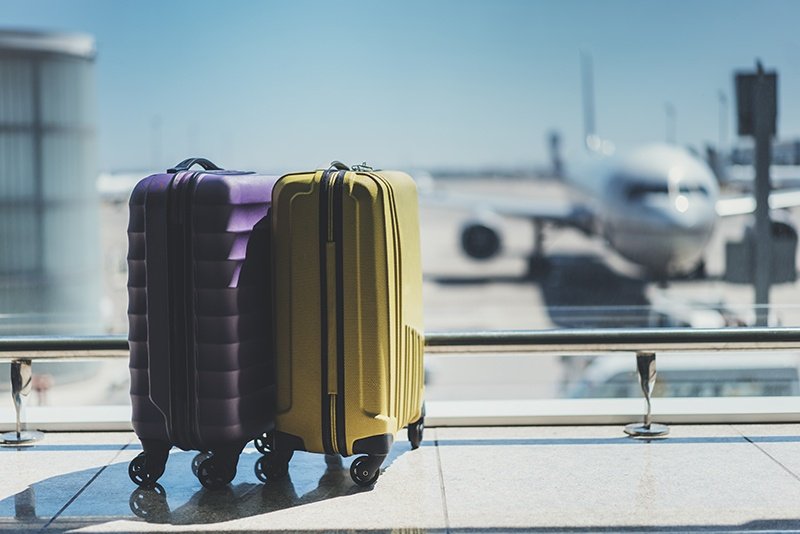 The flourishing trends in these times were:
Culinary Tourism:
The type of tourism wherein foody people visit places to satisfy their taste buds and enjoy famous delicacies of that particular area. Rajasthan is the major attraction for people in terms of its culture as well as culinary delights. The relishing Dal Batis and Mal Puas of this place are exactly what a person craves for![1]
Luxury Tourism:
This is for those people who choose to relax and experience hi-tech and luxurious facilities at a new place. It also consisted of Wellness therapies like spa and massages, sound therapies, and safari tours for an exhilarating and soothing experience.
Experience Tourism:
These attractions were mainly for people to feel and experience everything virtually before going to that particular place. This tourism gave a hike to Artificial Intelligence in Virtual Tourism to create animation effects and memorable experiences. 2010 was when IoT or Internet of Things Technology came into the picture and used to date for traveling.
Eco-Tourism:
Environment-friendly people preferred Eco tourism, taking 'Go Green' campaigns further by setting an example of themselves. They promoted Green hotels for accommodation and banned single-use plastic, becoming a blessing for nature. [2]
Besides these, few trends in travel emerged, which consisted of:
Women only Trips:
Stating an example of women empowerment, groups of women came together to plan trips consisting only of women, buying deals from women, and dealing mostly with women at travel destinations. [3]
Bleisure Travel:
Business-class people combined their business with leisure to serve both the purposes of travel. This new concept came by their families who could explore a new place and even by parents who could manage both work and family time enjoying the purpose and travel location.[4]
Tourism during COVID times:
In December of 2019, COVID hit China and, strengthening its clutches over the world, changed the face of tourism. During the lockdown times, travel came to a standstill as the state, governments closed national and international borders worldwide. During these times of lockdown, all the means of transport-Airways, Railways, and Roadways crashed down around the world due to which all the companies related to travel suffered huge losses. The question of the safety of people was at stake.
This brought about a change in the pattern of travel. People started preferring microcations or micro vacations and short trips over long and far off travel destinations. Countryside visits started becoming popular as it came with the advantage of safe travel and nearby destinations, easily reachable.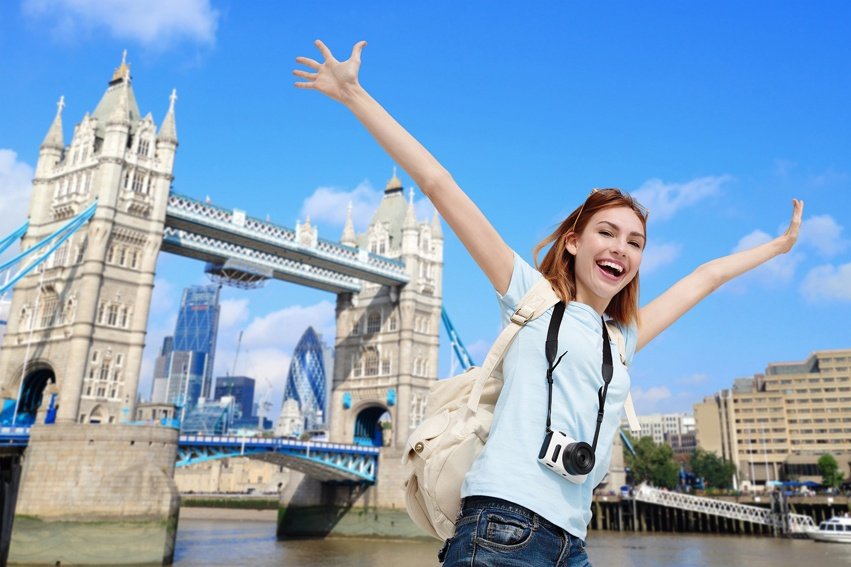 Government of different countries issued some guidelines for travel, there are some points to follow to stay safe:
Online bookings are the better option moreover in-person bookings at offices of travel agents.
Virtual cash and e-payments should be use and promote over hard cash under the Prime Minister's Digital India campaign. Going cashless is safer in these COVID times.
Under the IoT campaign, online tracking of baggage, control of Air Conditioning Systems, Televisions, Heaters have been possible with a single card.
Flight status is now visible online, and driverless cars with robots have started coming into the picture wherein robots are available as drivers and also as attendants in the hotels, for serving.
Air travel has seen a downfall since the advancement in cases of COVID. Lockdown has led to the closing of international boundaries putting the future of airlines at stake.
Airport authorities have decided norms to keep the business going, considering the safety of both crew members of the flight and passengers.
To control the spread in air-conditioned areas, airports are going digital using Artificial Intelligence for regular security checks. Biometrics have emerged for facial recognition, and devices with sensors are there for temperature checks. These ensure the safety of passengers inside the airport campus.
In airplanes, sound ventilation systems are provided for regular airflow. Masks, face shields, and sanitizers are available to the passengers. The Aarogya Setu app is mandatory for travelers.
Crew members wear PPE kits for their safety. They also clean frequently touched areas and things often used by passengers.
On-road trips in a personal vehicle and trips to nearby places with a small group of people are now trending owing to the current scenario. Private accommodations are available over hotel bookings, packages, and rooms.
Things we need to carry for our safety in COVID time:
Domestic and flexible travel is what people opt for from now on. In addition to this, we need to prepare a list to carry a few things for our safety. This list includes- hand sanitizers, masks, face-covering kits, disinfectant wipes, dry and wet tissues, and so on.
The travel destination should be a safe containment free zone to avoid the risk of spreading infection. Moreover, we should try to avoid places where is a great crowd.
These include- elevators, escalators, ATMs, stairs, etc. We should also be careful while touching our cell phones and wallets repeatedly. They should be adequately and keenly disinfected.
It is like they are now free from a cage. But in this rainy season, people are breaking the rules to enjoy the beauty of nature. This situation is becoming out of control, as there is an increase in the number of cases. People are not maintaining 6 feet distance and coming in direct contact with the nearby people.
If norms aren't followed, it would ultimately be us who will suffer. While taking steps to increase the economy and fulfilling our desire for a good vacation, we must also be careful to take care of ourselves and our loved ones.
Indian tourism has taken the initiative to open doors of Himachal Pradesh, Uttarakhand, Rajasthan, Goa, and Madhya Pradesh to promote tourism considering all the safety guidelines.
Example of Qantas Flight:
A recent example in this regard includes the news of [5] Qantas flight. To experience the thrill of flying mid-air, and fulfilling the desire of Leisure tourism, this flight is unique in its concept. It is a 'Flight to nowhere' as it covers places in Australia, Sydney, Harbor, Queensland, The Great Barrier Reef, and its scenic spots. It runs for 7 hours but does not land at a particular destination and hence is highly popular among Australians. The tickets for Qantas Boeing 787 Dreamliner aircraft sold out in half an hour after its announcement. It will also include famous landmark destinations like Uluru and Bondi Beach and fly over them at lower altitudes. Qantas will take off on the 10th of October, and people are eagerly waiting for this day. It will also provide entertainment on-board, and a special celebrity will be a host. This proves to be a great example and an excellent initiative by the Australian Government following all the safety norms.
Tourism in Post COVID Times:
This is the kind of situation where we can predict the outcome as the world has arisen from a pandemic. People will be more experienced and careful during travel, frequently sanitizing their hands and keeping a distance from fellow travelers. Practicing these norms for such a long time will make everyone habituated to follow even after the virus has died down. Sanitizing and disinfecting surfaces vulnerable to frequent touching will become a routine, whether inside the house, outside, or while visiting places. In any case, it is beneficial for the safety of people.
Changes in Tourism Industry after COVID:
People will now feel relieved of the pandemic and start flocking out for tours as if free from jail. This rush will lead to quickly filling up and crowding of destinations everywhere around the world. The travel industry will finally witness a boom after many months of loss in their business. Long vacations would become a trendsetter soon.
The government will also become alert and more stringent to control further breakout of the epidemic after it has died down. In highly developed countries, biometric bracelets will be a compulsion for every citizen. These bracelets will monitor their wearers' heart rate and aid the government in seeking the law-breaking culprits, monitoring their physical well-being at the same time. If everyone is aware, and conscious of their well-being along with Government taking measures for the same then we can easily tackle emergencies.
Government Guidelines:
The Financial Times' report states that the measures of the government, including CCTV Cameras to track and punish the people not wearing masks and Apps like Aarogya Setu, will continue to function with changes
We are yet to observe people's reactions at all these measures post corona when these functionalities continue while traveling.[6]
The Pandemic COVID is not going to end anytime soon, as stated by the expert researchers. Even after the release of vaccines in the market, India will take nearly a year to come back to normal. Till then, keep updated about future trends in tourism industry, and traveling with the necessary precautions is The New Normal.
---
[1] Culinary tourism-traveltrendstoday.in
[2] Eco-tourism-blog.airsage.com+nationalgeographic.com
[3] nationalgeographic.com
[4] Bleisure travel-blog.airsage.com
[5] Reference of Qantas- CNN
[6] Yuval Noah Harari: the world after coronavirus-Financial Times
Author Bio-
Krisha Bhupatani, A blogger, a freelancer, a passionate writer out there to make a difference through exceptional writing. Striving to achieve my dreams, embarking on my journey in writing, and a dedicated mom.