COVID has changed the outlook of the whole world, touching each individual's lives in every aspect. Lifestyle, Economy, Culture, Politics are some of the areas which are mainly changing. This pandemic has affected people in making them healthy with a fighting spirit and keep going with a ray of hope. Among all the other sectors affected, we will focus on India's Impact of COVID. First, let us have an insight into the general effects of COVID.
Read more- You Must Know COVID19 Symptoms, Treatment And Side Affects
Impact of COVID in general:
Corona has left a lasting effect on working models of Business. Few changes implemented to thrive and keep the Business running stated under:
People are now adapting to virtual Business meetings for internal & external discussions.
Working remotely for office staff seem to be a permanent or long-term change.
For recovering losses during COVID lockdown, Businesses nowadays mainly focus on cutting operating costs & optimizing their processes.
A few Businesses have taken measures to support the Aatmanirbhar Bharat campaign by the Government of India for cost-cutting & to reduce dependency on the international supply chain.
Businesses related to daily life essentials have been able to regain the momentum after lockdown. However, those related to leisure & luxury tend to face the downfall for the next 12-18 months.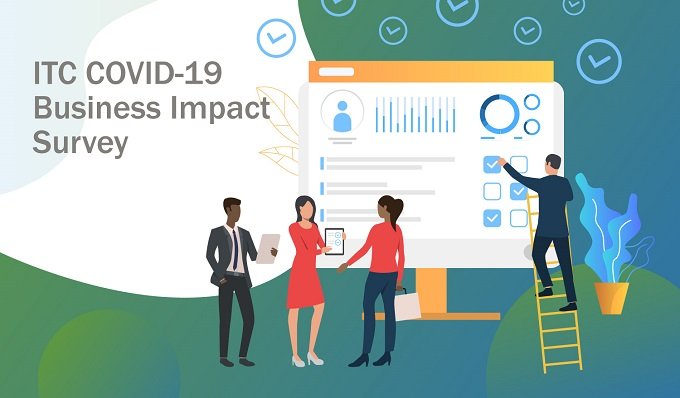 Having seen this, we will now take each section individually for a detailed outlook.
Industry-specific Impact:
For a comprehensive overview, we will get into each section individually.
Commercial & Financial Services

Retail Banking: Online banking & online payment has been booming like never before. For safety purpose, people prefer digital and online services over traditional offline hand to hand services.

Investment Banking: Uncertainty about the future has put new projects on hold or canceled. People are now more concerned about utilizing and planning their present expenditure in these unforeseen circumstances.

Insurance: The demand for health insurance has gone up. With the increase in COVID cases, people wish to safeguard their financial aspect by purchasing insurance policies. If the need arises, they can claim this assurance at be at ease for future monetary issues.

Wealth & asset management: People are now planning to manage wealth due to uncertainty in jobs and the Business sector in this COVID scenario.

Foreign Exchange: For the lockdown period, Foreign Exchange was at an all-time low due to minimum international trade. Now it is slowly gaining its momentum and peeking to normal.

Technology Business

Information Technology

Social Media: Famous platforms of YouTube, Facebook, Instagram, and other such social media hub saw a drastic increase in its usage. These platforms have become sources to generate revenue for thousands of people in India and around the world.

Website designing & cloud services are in demand as an even smaller Business are adapting to online sales.

Telecommunication & Internet service providers, mobiles & laptops are high in demand due to work from home & study from home concepts.

Retail Business

Catering services used to supply food for parties & gatherings are now delivering packed meals to households. Services like Zomato & Swiggy are in full demand.

Furniture: The manufacturing and selling of furniture in the lockdown times was at a standstill and is slowly gaining its pace.

Cosmetics: People in the household premises used more natural self-made products at home, leading to a decrease in cosmetics usage. Parlors shut down, lead to quite a stir as the demand decreased drastically.

Jewelry: There was no point in going out during the lockdown and COVID times. Staying at home significantly decreased the trend in jewelry designs. Also, with fewer functions post lockdown, the need to buy or wear jewelry has reduced to that point.

Toy: Post lockdown, our honorable PM has insisted on using Make in India Products, and the manufacturing process in the toy sector has been gaining momentum in India ever since. With the required promotion and a few manufacturing changes, the Toy sector has a flourishing bright future.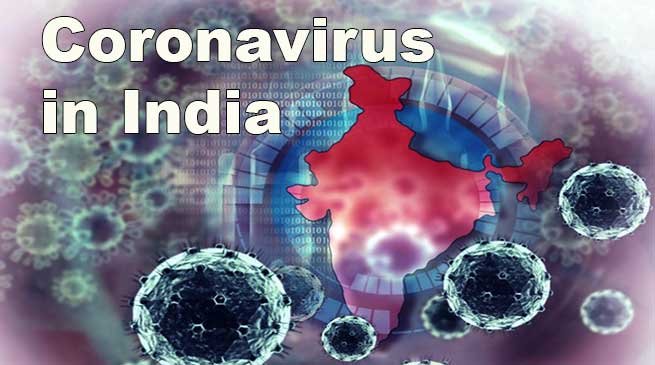 Agriculture Business

Dairy products: Consumption of dairy items did not notify significant change as there was a demand in one sector and less consumption in the other.

Fertilizer: The production of synthetic fertilizers decreased, which subsequently opened the doors for the use of natural fertilizers.

Poultry: People became more cautious after the pandemic, and this Business in lockdown times suffered a tremendous loss for daily wagers. Even post lockdown, consumption of meat is not as before.

Tobacco: With the hefty fines levied for spitting after chewing tobacco and the rapid increase in prices.

Construction Business: This came to a sudden halt as there was no cash flow in the market. People put construction projects on break, diverting their income to other necessary places.
Education

Classroom coaching has transformed into Online classes.

Schools are struggling to collect fees & pay salaries to teachers.

Self-paced online learning apps like Byju's and Vedantu have reported the fastest growth so far.

People also started to enroll in teaching and making their children learn coding through online classes like White Hat Jr.

Health Care

People occupied hospitals all the time to be quarantined & they had to make new Standard Operating Procedures for treating COVID patients

Pharmaceuticals have grown steadily & some of them have been hoping to make COVID-related medicines & invent its vaccine.

The diagnosis field has also grown mainly due to COVID tests & demand for CT scans, pulse oximeters, blood pressure measurement has increased

FMCG Business

Food

Vegetables, Grains, and Groceries: This was at an all-time high and the only flourishing income source even for the daily wagers. Vendors with other Business shifted into this to fulfill their daily needs.

Meat: Meat consumption reduced in the lockdown and post lockdown as it can act as a carrier of COVID germs. Poultry farming suffered huge losses and couldn't make their ends meet.

Drink

Wellness/health drinks are in demand ever since COVID entered in India. People are more concerned about their health and increasing immunity by following healthy drinking habits. During the unlock phase, the Government took a bold move to permit liquor to increase GDP and uplift India's economy.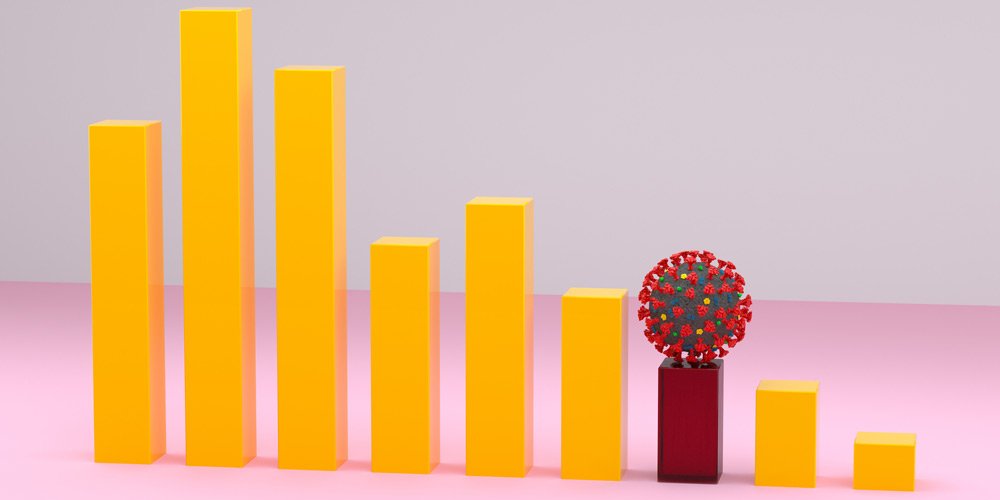 Entertainment & Media Business

Live concerts or shows, Theatres & Malls: This came to a complete stop to avoid crowd gatherings. The owners of theatres and malls needed to switch to alternate income sources to earn their daily bread and butter.

Entertainment found its way through Netflix, Amazon Prime, Hotstar, and other media service providers. The lockdown period was a positive turning point for these streaming channels as their subscriptions increased each passing day. Movies started its release on these platforms as cinemas remained closed.

Social Media: This has gained its momentum ever since its launch but was its peak in the peak COVID times. People at home started utilizing their talents to showcase online portals like Facebook, Instagram, YouTube, and other such platforms. Lockdown time gave them a new direction to think upon and develop their skills. also gave Social Media platforms an original path to generate huge profits. Lockdown time also showed an increase in digital marketing as people started marketing their Business online.

Online shopping: The startups in this industry started extensively earning as people preferred online shopping rather than going out to shop. Some examples of these are Myntra, Jabong, Flipkart, Big Basket, and many such stores.

Online Apps for meetings: Microsoft designed a new software named Microsoft Teams to communicate within their workplace. With low response initially, they were voting to discard the software. Post lockdown, Teams became the most useful and reliable software, changing the whole scenario. This software is successfully in operation by significant Business sectors, along with another software called Zoom.

Television: Doordarshan regained its popularity since the lockdown times as people preferred watching programs famous once upon a time. Tata Sky and other such DTH-Direct to Home service providers increased their income, launching specialized channels for specific activities. The audience warmly accepted this, and this venture gained a terrific response.

Travel, Tourism & Hospitality Business

Travel, Hotels: This industry was at an all-time standstill state as International, National, and state borders were closed during the lockdown. After the unlock phase, the Government decided new traveling norms, and hotels and tourism industry is now starting to gain a slow pace.

Beauty Salons and Spa: People have become more aware of this deadly disease and prefer salons and spa only if it is unavoidable and utmost necessary. Things are not the same as it was earlier.

Restaurants: Take away from these restaurants flourished more in place of eating inside the air-conditioned restaurants. People started preferring these to avoid coming in contact with people and things at these places.

Transport Business

Some other Businesses that suffered a downfall was that of railways and road transport. International trade also suffered, creating its Impact on our country's economy.

Oil & Gas production: The demand for crude oil decreased in the lockdown period wherein companies suffered huge losses and had to pay even for storing Petrol and Diesel. Their prices increased significantly after the unlock phase to cover these losses. The overall Impact of the oil and gas production industry was nullified with no noticeable change in gas and covering the earlier losses by increasing oil prices post lockdown.
Textile Business: Demand for luxury fashion has gone down since people prefer comfortable clothes to wear at home. Production and distribution outlets are still trying to firm their hold and survive in the markets with limited demand.
Manufacturing Business

Automobile: Public halted transportation, and automobiles' need ceased to exist as people preferred to remain at home as instructed by the Government.

Paper and Stationery: Its production has decreased with the concept of classes going online post lockdown.

Wood: Construction sites stopped their work due to a cash crunch, and wood consumption reduced in these COVID times.
These industries have come to a halt with no momentum in the country. This reduced automobile, paper, and wood consumption proclaimed beneficial for the country as the eco-friendly concept takes its lead. But it is a loss for these Businesses as consumption of wood and paper has drastically decreased.
Machinery: Production of COVID cure related equipment is in need like masks, PPE kits, Nebulizers, Ventilators, Oxygen – production, storage & supply. Machines availing these supplies are thriving day in and day out, contributing its share to the economy.

Chemical: Production of sanitizing & disinfectant liquids/soap has been at an all-time high. We can yet predict the future for these industries to flourish temporarily till the pandemic departs.

Electronics: The sale of laptops and cell phones kept these industries moving as online classes and work from home concepts led to increased demand in the electronics sector.

Mining & Metal production
Projects related to raw materials from mining and metal industries were put on hold or canceled owing to the market scenario in the COVID times. Cancellation of such projects led to a drastic decrease in metals' requirements, Impacting the revenue generation through this source.
Utility Busines

Water, Gas, Electricity: This is an evergreen Business as people cannot survive without these basic amenities. The supply chain needs to be maintained, and production does not get affected much. The whole nation is grateful to this community's workers for providing adequate amenities around the year in any condition.
Daily wage laborers were the most affected as they lost their jobs in the lockdown period. Post lockdown, owners of many companies fired these laborers as they could not afford to pay them.
Housemaids, chefs, washerman, cooks suffered in the lockdown period but got to work again once the unlock phase resumed.
Major portals saw increased traffic in this area as people started communicating more with distant relatives in their free time. The Telecom sector was booming like never before.
Though overall, there is some positive Impact of COVID & some negative, its gross effect on the Business has been adverse. However, there are bright chances to get things back on track with agility & through Business reformations – boosted by government policies like new education policy, new labor codes, new farmer's bills, etc.
Author Bio- 
Krisha Bhupatani, A blogger, a freelancer, a passionate writer out there to make a difference through exceptional writing. Striving to achieve my dreams, embarking my journey in writing, and a dedicated mom.