NMACC is Nita Mukesh Ambani Cultural Center and is creating a buzz over the internet. It is a newly launched cultural center in Mumbai, Maharashtra that is known to be one of a kind. Cultural Center is Bandra-Kurla Complex, better known as BKC in Mumbai. Cultural Center promises to offer a premium platform for artists. In this article, we will discuss the factors that stand behind NMACC's popularity. One of the most remarkable on the list is the gala opening that was organized for the event. Artists such as SRK, Salman Khan, Ranveer Singh, and Shraddha Kapoor were not just in attendance for the NMACC location Bandra opening ceremony but also enthralled the audiences with their mind-blowing performances.
What NMACC actually is?
Cultural Center is the lifelong dream of Nita Ambani. Correspondingly, NMACC makes provisions for a host of entities, be they visitors, creators, or performers. The accessibility of arts is made available for everyone at NMACC. This makes NMACC a robust step towards the preservation of Indian arts. Multiple spaces have been provided at NMACC to forward the purpose, and this is another one of the key attractions at NMACC location Bandra.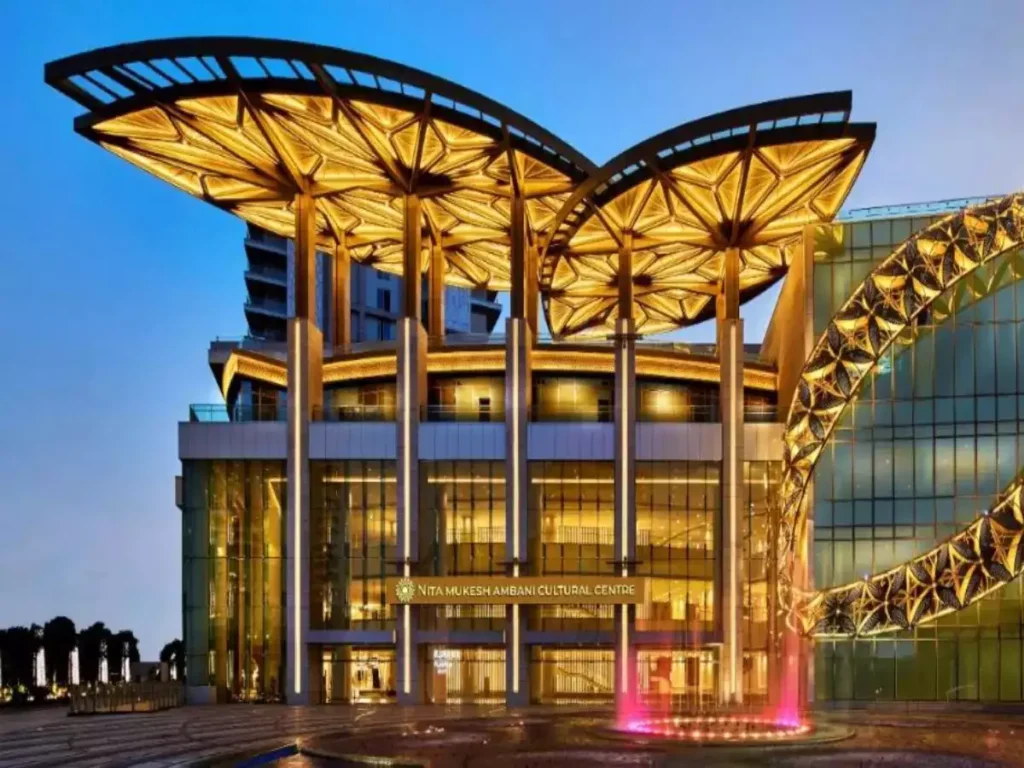 Spaces at Cultural center
One of the top spaces made available at NMACC is the Grand Theatre, which adds to the glory of the NMACC location Bandra Kurla Complex. The seating capacity of NMACC Grand Theatre is an astounding 2000 and other key attractions at NMACC venue are the programmable lighting system, Virtual Acoustic System, and Dolby Atmos Surround Sound System. NMACC, further, has a Studio Theatre in place. For path-breaking performances, this offers an intimate space where 250 guests can be seated. Then, The Cube at NMACC offers a flexible platform for book readings, screenings, and workshops. Art House is another premium attraction here. As a 16,000 ft. space spread across four stories, it is a visual arts space where both, Indian and international artists can display their work. Right ahead of the Art House is the Fountain of Joy, rendering a memorable visible experience for the visitors.