Each season calls for some variations in the skincare routine. But in this article, we take a look at some everlasting all-season tips that keep your skin nice and glowing through the seasons. Best skin care in summer becomes an easy possibility.
Scorching summer in India never fails to bring our thoughts to skincare. It makes us feel that our skin calls for nourishment and protection.
In hot and overcast conditions, the skin sometimes begins to feel parched. This season also has the reputation for bringing to the fore some seasonal health problems.
In this article, we share with you the ways to combat this issue with the latest in the world of fashion & beauty. These tips keep your skin looking fresh and feeling healthy in the hot summer months.
Tips to keep your skin fresh and healthy in the hot summer
1. Sunscreen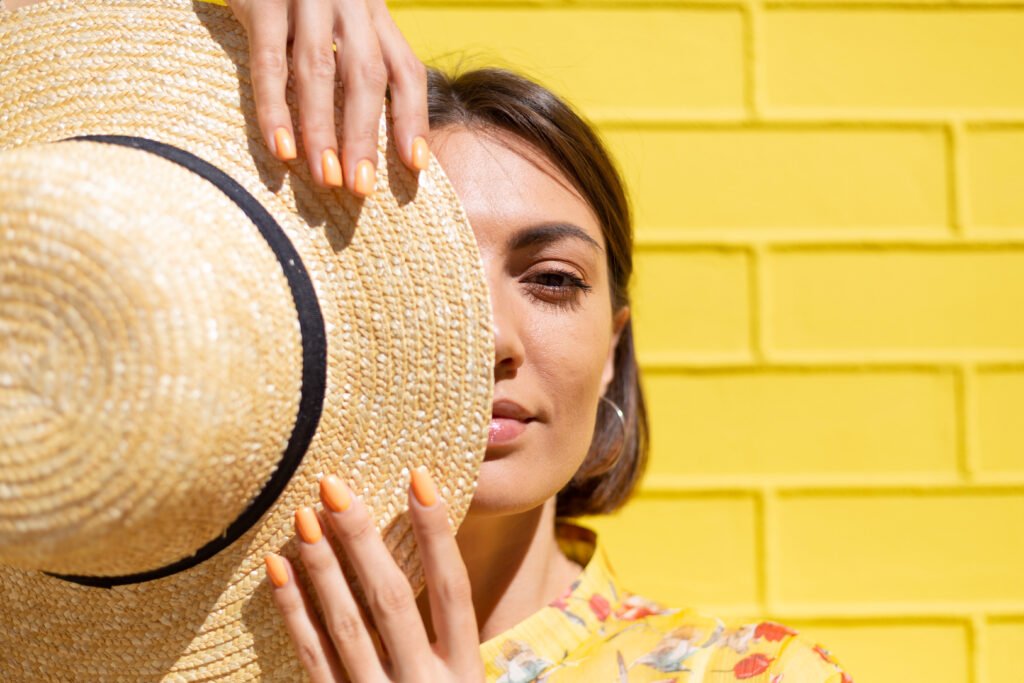 When in India, sunscreens are a must for summer. They keep harmful UV radiations from being absorbed by the skin and prevent sunburns to keep one safe in the sun.
SPF is a commonly used term when sunscreens are discussed in TV commercials. SPF stands for Sun Protection Factor and the higher the SPF is, the better the sunscreen works for blocking UV rays.
When going out in intense sunlight, one should choose to wear sunscreen with a higher SPF, such as 50%. This blocks 98% of UV rays.
2. Oral hyaluronic acid
Oral hyaluronic acid is consumed in the form of liquids, pills, and capsules. Alternately, hyaluronic acid forms an ingredient of dermal fillers and topical cosmetics.
The popularity of hyaluronic acid as an oral supplement is newfound. But, this reverses the signs of aging and keeps the skin hydrated.
3. Astaxanthin for skin
Though used as a dietary supplement earlier, now, Astaxanthin forms a component of several topically applied skincare products. As a strong antioxidant, its potential benefits for the skin have popularized Astaxanthin.
Astaxanthin increases moisture retention and skin hydration with reduced transepidermal water loss (TEWL). Studies also demonstrate the impact of Astaxanthin on UV protection.
4. Moisturizers
Moisturizers keep the skin moisturized and become essential to wear in hot summer months when the skin quickly loses moisture. By wearing a moisturizer, one overcomes flakiness and dryness.
5. Bioremodelling
Bioremodelling is one of the top alternatives available at our disposal for rejuvenating the skin. It's a path-breaking non-invasive treatment that has come by as syngamy in the beauty industry and leverages the latest from the world of biotechnology.
When one goes for the bio-remodeling treatment, the body's natural collagen production is boosted to render a radiant and natural glow to the skin. This lets fine wrinkles and lines disappear, keeping the skin hydrated, and increasing elasticity.
6. Hydrafacial
Hydrafacial treatment is gaining more popularity by the day. The treatment delivers amazing results by combining cleansing, extraction, exfoliation, antioxidant protection, and hydration in a single package. So, while dead skin cells and impurities are removed, moisturizing serums are infused within the skin simultaneously. In the quick but powerful solution, the skin hydrates.
Conclusion:
Your choice of skin care treatment that works the best for you should depend on your dynamic lifestyle and your skin's requirements. We have listed a host of utilitarian alternatives in this article. This should help you out in your bid for keeping your skin bright, glowing, and healthy for the best skin care in summer.
If you liked our article, please share your views in the comments section.