What does it mean PTET?
PTET known as Teacher Eligibility Test is a Pre Teacher Entrance Test. To get jobs in government-affiliated schools, this test is very necessary from class starts 1 to 8 class. Both Central, as well as State government, organizes this test or exams on their fixed dates.  The purpose of this test is to accomplish the objective of Rights of Children to Free and Compulsory Education Act. To improve the standard level of teaching sector government of India has introduced and implemented this test. now  PTET 2017 Results is declared on 1st June.
TET the first name in PTET test it was first organized in 2011 in India especially for the teachers working in schools to complete it in 2 years.
Terms of  TET Tests-
This exam is primarily grounded on National Curriculum Framework. The eligibility of giving test is simply graduated from BA, B.Com, and BSC, etc. To get cleared this exam first the candidate needs to complete their B-Ed course of, teaching. The passing marks are 60 percent to clear this exam by the candidates. The exam is separated into Paper-1 and paper-2.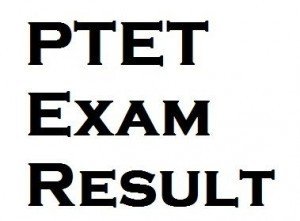 At present scenario, The Maharishi Dayanand Saraswati University Ajmer has announced PTET 2017 Results on Thursday, 1st June 2017. The PTEP exam was conducted on 14th May 2017 of this year. The professor, B.P. Saraswat, has declared to opened result on 1st June at 1 PM. The Vice Chancellor Professor Kailash Sodani of MDSU University has announced the result of PTET 2017 Results at University campus on 1st June.
The MDSU has organized entrance test in May for around 95 thousand bachelor's of education seats for admissions this year. The exam was held in 2 shifts one included entrance test (B.A./BSC.B.ED.) in the first half and second half PTET 2017 pre-teacher education test.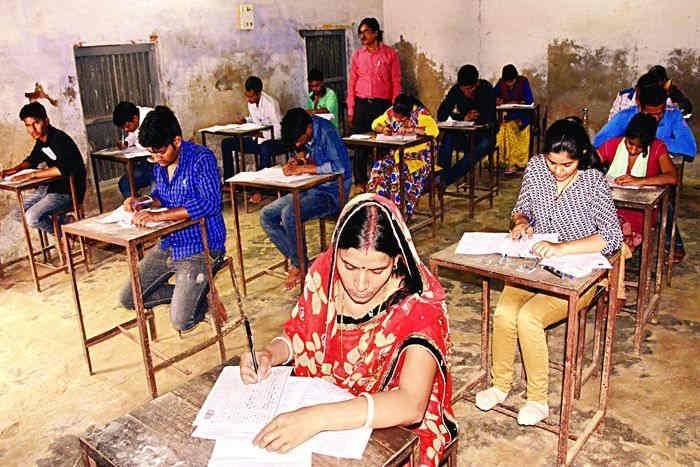 For integrated test around 29,600 applicants performed and around 2,16,000 candidates appeared for PTET 2017 test.
The few details of PTET 2017 exam–
Exam Name- Rajasthan Pre Teacher Education Test 2017.
Exam Date-14th May 2017
Type- PTET 2017 result
Result Date-June 1st 2017
Official Website- ptet2017.com
PTET 2017 Results
With the help of Press Release under the MDSU Ajmer, the result date was announced PTET 2017 Results today.
The date of Rajasthan PTET result 2017
Click at official website www.ptet2017.com MDSU PTET declared result on 1st June
Rajasthan PTET Results 2017
The candidates if want to check answer sheet, they can only go to PTET exam 2017 official website. There are a huge number of candidates appeared this PTET 2017 exam this year. So the wait is over now, and they can check their result of hard work they invested this year on this PTET 2017 exam.
The candidate can follow the simple steps to get their result instantly and download MDUSU PTET result 2017 on the official website.
Steps to get PTET result 2017-
Click at official website of www.ptet2017.com
Click at link of Rajasthan B.Ed 2017 result
Just put details of your roll number and name on box given on site.
Here you go and get the Rajasthan PTET result 2017 on your computer screen
Verify your result with name and roll number.
Take the print of result PTET 2017 exam.