We have heard Dhongi Baba, Kissing Baba, and even the Baba's who run various 'Babagiri' rackets, but lately the nation is going crazy for 'Rockstar Baba' – Looks like Shahrukh Khan finally has tough competition! let's see here Gurmeet Ram Rahim Shocking Facts of Life.
Gurmeet Ram Rahim Shocking Facts of Life
Rockstar Baba is all set to release an action packed film MSG: The Messenger of God where he like a hero will be seen beating the bad boys just like any other Bollywood Hero. Although the movie is scheduled for January 16, 2015, release, the film is already creating a buzz on social media. In a week, the trailer got 1.5 Million hits on Youtube.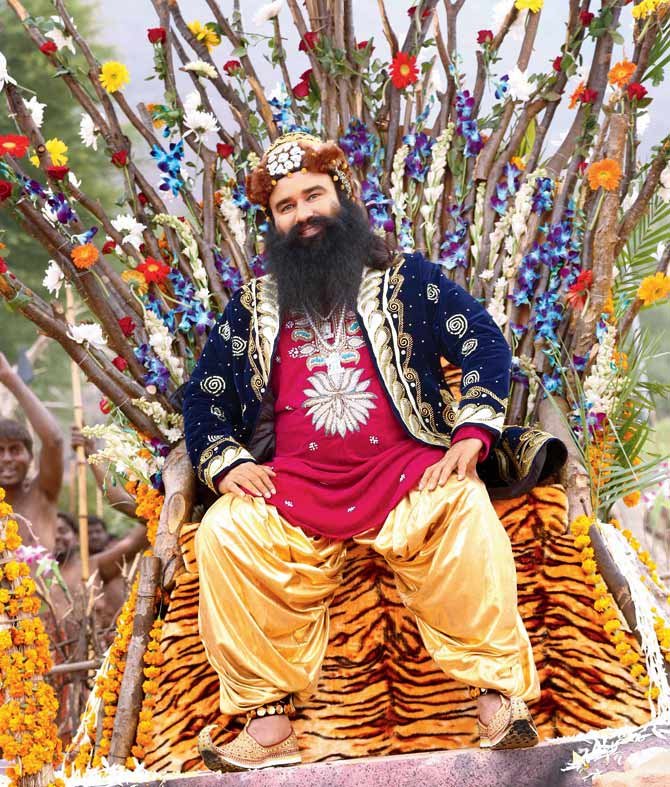 A hit Musician, he has already sold lakhs of Solo Albums with catchy song titles like 'Love Charger', 'Chora Babbar Sher Ka', 'Network Tere Love Ka', Love Rab Se, Thank You For That'
Forget Bappi Lahiri, the original bling king and meet the Rockstar Baba whose crooning lyrics in Broken English goes, "I'm so lucky because you are my love charger…Billion battery when goes down, you charged up with love, so strong your power love, you are the love charger…" Oops, it is charzer and not charger!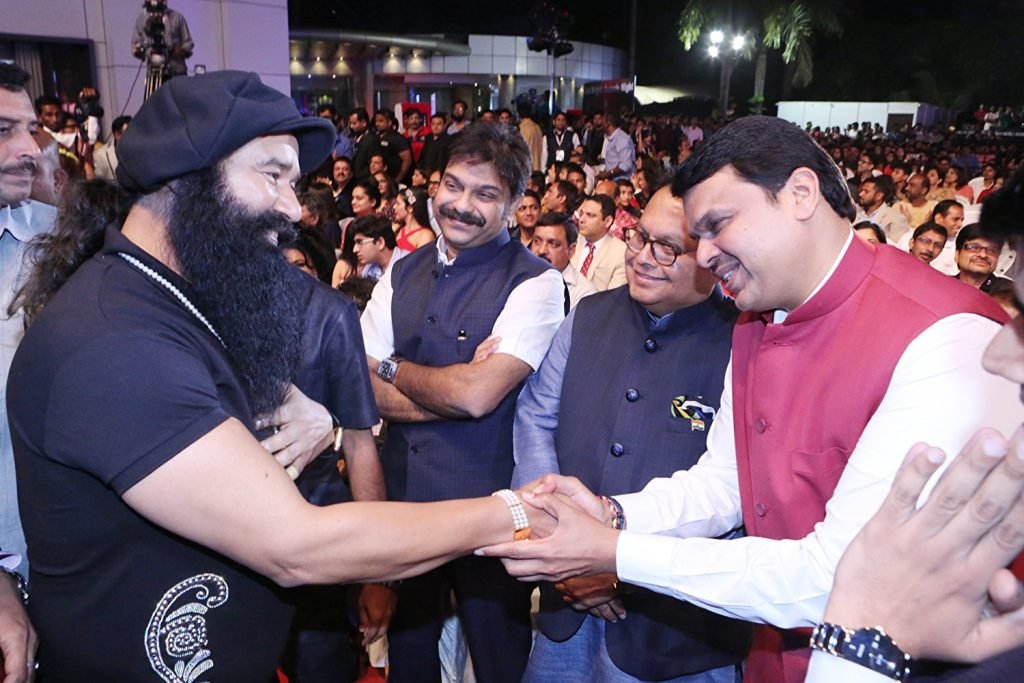 At the Age of 23, he became the Third Chief of Dera Sacha Sauda (DSS) group
The only child of his parents, Ram Rahim was born on August 15, 1967, in Sriganganagar, Rajasthan. At the age of 6, he started helping his father by driving a tractor on their field. His father was a follower of Shah Satnam Ji, the second chief of Dera Sacha Sauda (DSS) group. In 1990, Satnam declared Ram Rahim as his successor. This is how he became the third chief of DSS, a group founded in 1948, by a man – Beparawah Mastana Ji Maharaj.
He is a Close Associate of Militant Gurjant Singh
He is as controversial as any other Baba. Rockstar Baba or Gurmeet Ram Rahim Singh Insan is believed to be in close association with the militant Gurjant Singh Rajasthani of the much feared Khalistan Liberation Force. He is one of the 36 people in the country who enjoys the VVIP Status and so a Z – level security cover. This is because he is well-known for wielding influence amongst politicians in Haryana, Rajasthan, and Punjab. Sources claim that Chief Ministers of these states even bow before him in respect.
He Indeed Enjoys a Lavish Lifestyle like a Rockstar 
Rockstar Baba drives a Range Rover SUV. In fact, hundreds of vehicles, follow him wherever he goes. In these 100, there are 16 black Ford Endeavours. Whenever he travels, he makes sure that there are enough women attendants with him. Last year he created havoc in Salem when he visited a beauty salon in Yercaud because of his vehicles and security. Nevertheless, the police got to witness the colorful side of this so very Saintly Baba!
Baba Ram Rahim Convicted Of Rape 
Gurmeet Ram Rahim Singh Insan is accused of rape. In 2002, one of his female followers alleged that she and two other females were raped by Ram Rahim in his den when she entered his secret chamber where he was watching a blue film. The rape victim later wrote a letter to the then PM Atal Bihari Vajpayee and the Judges of Punjab and Haryana court. In her letter, she accused this Rockstar Baba of raping her. The court ordered a CBI probe. In 2007, CBI charged this Saint under sections 376 (rape) and 506 (criminal intimidation) of Indian Penal Code. Baba Ram Rahim got accused in a rape case.
Gurmeet Ram Rahim convicted in a rape case when the CBI charged The Dera chief, he had around 130 female volunteers.18 had left the Dera due to mysterious reasons. When questioned 2 out of 18 confessed that they were raped, others were frightened to reveal anything as they claimed that there are dangerous people behind Dera and they will harm them. Soon, an editor of the Sirsa based newspaper – Poora Sanch was murdered when the paper published a report which mentioned all the illegal activities carried out in the Dera.
Ram Rahim Family History And Facts
The Sadhvi who was raped by the Godman was threatened not to reveal the truth or else her brother would be eliminated from the world. The brother was murdered and CBI is investigating the case. He forced around 400 men followers to castrate themselves in order to make them his slaves. One of the castrated men moved the Punjab and Haryana High Court in 2012 where the case is under trial. The man who filed the case was his follower for 14 years.
Source code- http://indiaopines.com/facts-gurmeet-ram-rahim-singh-insan/